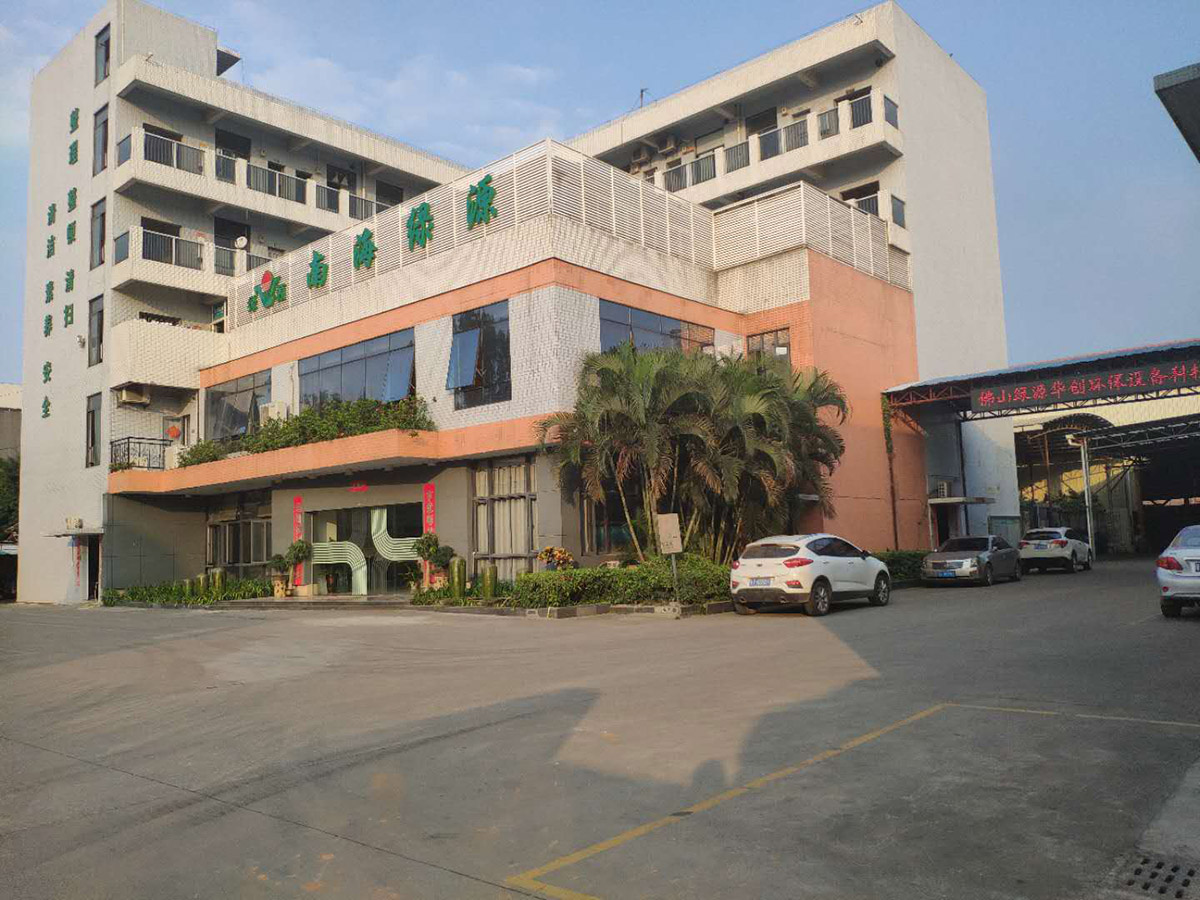 Foshan Nanhai Lvyuan Metal Supporting Materials Co., Ltd. was established in 2005. It is a professional manufacturer of aluminum
ash recycling production line, cold ash ball mill screening machine, rotary furnace, aluminum ash separator,For aluminum bar saws,
aluminum sandblasting machines,refining agents, metal structure manufacturing, chemical reagents and auxiliary manufacturing, etc.,
Lvyuan Group covers an area of over 60,000 square meters and employs more than 400 people.Among them, there are 12 technical
engineers, 6 sales engineers, 18 sales clerks, and more than 30 technical backbones in the workshop. The annual output value exceeds
500 million yuan. The company's integrity is based,The quality of Jinjian is well-known. .
For more than ten years, Lvyuan has been seeking development and innovation. In 2010, Lvyuan started group operation and
development, from aluminum waste products into the refining agentslagging agent after the rotary furnace,After the aluminum ash
is out of the furnace, the ash frying machine, the ash cooler, the ball milling and screening machine, the environmental protection
dust collector, the filter plate used for the aluminum water to enter the filter box, and the automatic aluminum rod saw after the
aluminum water is discharged from the well.The products operated by the Lvyuan Group already include all the equipment, auxiliary
materials, additives, etc. required for the entire aluminum melting and casting process, and a one-stop solution for a systematic
product structure.The brand awareness of Lvyuan has started to rise in the
industry. The quality of Jinjian has created the road of Lvyuan brand.

Foshan Nanhai Lvyuan Metal Material Co., Ltd. was established in 2005, located in Nanhai District, Foshan City, Guangdong
Province, specializing in the production of aluminum (zinc) ash cooling ball mill separators.Automatic aluminum ash recovery
production line and other melting and casting equipment,fluxes and element additives.

Foshan Lvheng Machinery Co., Ltd. was established in 2008, specializing in the production of aluminum sandblasting machines,
aluminum automatic interrupting saws, tractors, copper and aluminum automatic multi-rod pressing machines,The technical
strength and market competitiveness of the products are in a leading position in China.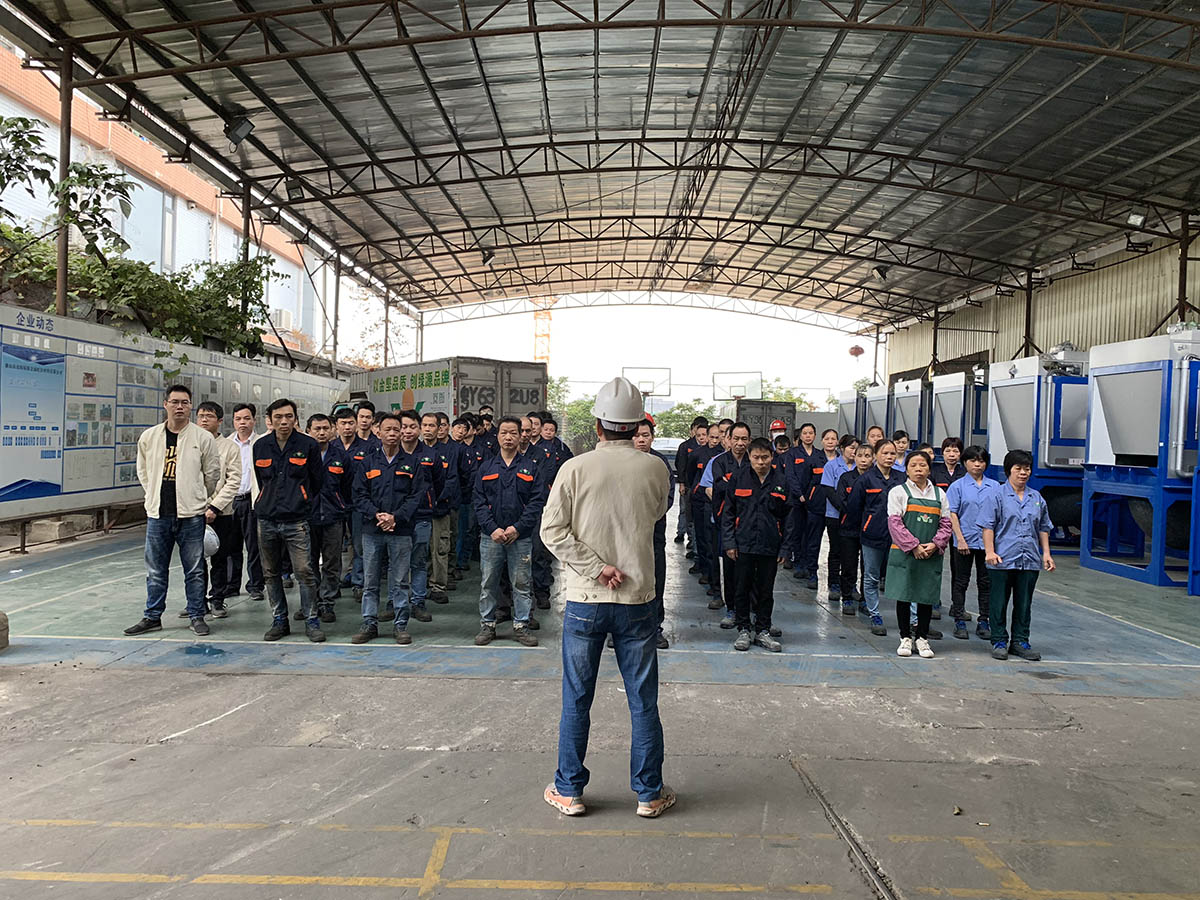 Foshan Lvyuan Huachuang Environmental Protection Equipment Technology Co., Ltd. was established in 2010. It is
a member of the Guangdong Environmental Protection Association and specializes in industrial waste gas and dust
pollution treatment and engineering construction.
In 2011, Foshan Sanshui Jinjianli Metal Products Co., Ltd. was established, specializing in the production of aluminum-silicon
alloy ingots and ADC12 alloys of various brands.
In 2013, Guangxi Xingye County Xinluyuan Metal Material Co., Ltd. was established, specializing in the production of
ceramic filter plates, aluminum fluxes and element additives.
Lvyuan's product quality keeps improving, strict quality control, timely production and delivery, and perfect pre-sales and
after-sales services have allowed customers' satisfaction rates to rise steadily.Gold and silver cups are not as good as customers'
reputation, and Lvyuan people are never proud. Luyuan Group has obtained a series of product appearance patents and utility
model professions on the basis of technological innovation.Innovation is the driving force of the group's continuous progress.
Lvyuan Group actively participates in industry exchanges, exhibitions, production technology and other industry events. In
the long-term development process of Lvyuan Group, with excellent product quality, good product performance,Leading
technical advantages and many large domestic aluminum factories and melting and casting plants have established long-term
good partnership relationships. Luyuan Group sincerely welcomes domestic and foreign customers to visit our company.Visit
and technical exchange!